Storm DELTA Closure - Tuesday October 6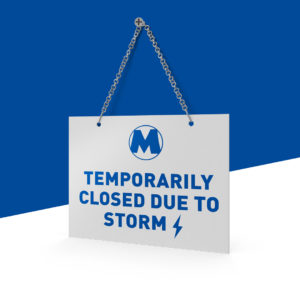 UPDATE: ALL CLEAR GIVEN TUESDAY AT 1PM AND WE ARE OPEN AS NORMAL FROM WEDNESDAY AT 7AM.
———-
Due to the projected deteriorating weather conditions on Monday night and continuing through Tuesday related to TS Delta's passage past the Cayman Islands, Massive Equipment Rental & Sales Ltd will be closed on Tuesday, October 6. We will reopen at 7am on Wednesday October 7 as long as it is safe to do so.
If you have any equipment questions please email us on info@massivegroup.com or send a message through Facebook Messenger.